Smitten will be set up at The Forks on Saturday, June 2nd and Sunday, June 3rd from noon until 6pm selling a variety of Pride flags and swag!
---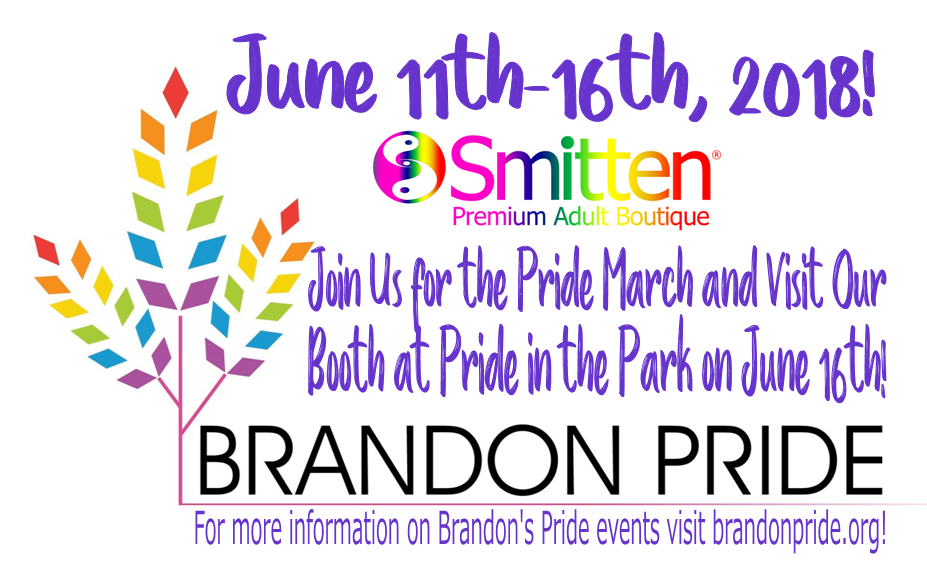 Smitten is proud to be involved with Brandon Pride for many years! This year's events include the annual Pride Flag Raising, Pride Trivia, Karaoke, the Pride March, Pride in the Park and more!
You can find great prizes from Smitten at almost all of the Pride 2018 events!
On June 16th we will also be marching in the annual Pride March and will have a booth at Pride in Stanley Park as well – be sure to pop by and say hello!
For more information on Brandon Pride events visit http://brandonpride.org/.